Another update to the TrackBuilder. This time there is support for switches and more vintage types of tracks and the "control panel" should stay a fixed width when resizing the window.
The tracks that got added are:
Brio's elusive Middle Straight, a piece of track that is 72mm long
Outer Curve of a Short Double Curved Track
Outer Curve of Double Curved Track
Curved Switch
Parallel Switch
Short Curved Switch
Cross Track
I've added the the schematics of a track I built recently, you can see where some "vario" is needed. But it's minimal and nothing to worry about. I used TrackBuilder to tidy up the track I had laid down as much as possible.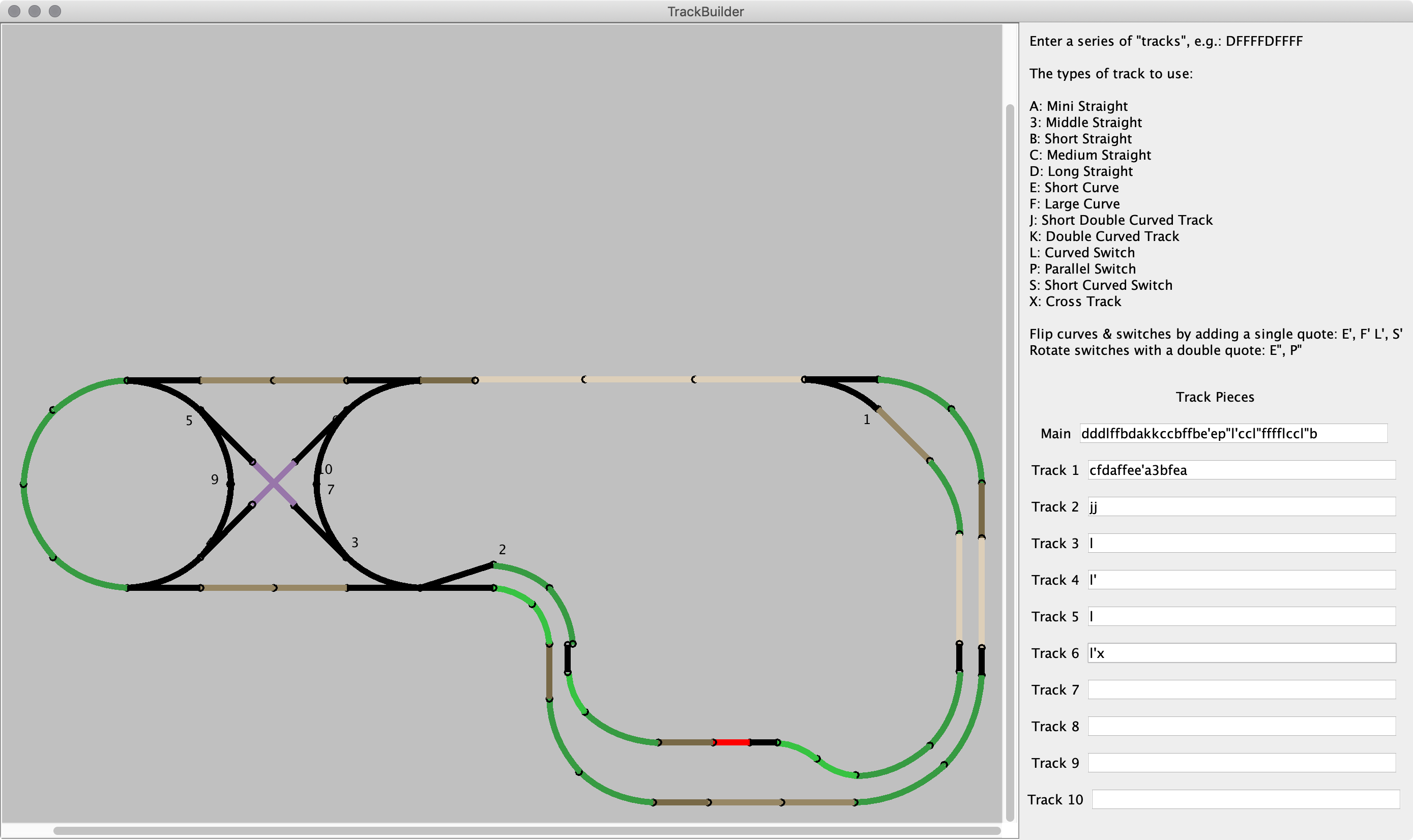 Next up will be "actual" double track curves I think. Now you need to add the inner and outer track separately, that's not good :)
And finally, the download link. As before, run it (on macOS) with: java -jar TrackBuilder.jar
[Update: Released 0.8.1 fixing the long curve radius and 0.8.2 fixing short curved switches getting badly calculated when rotating them. The download now links to 0.8.2]